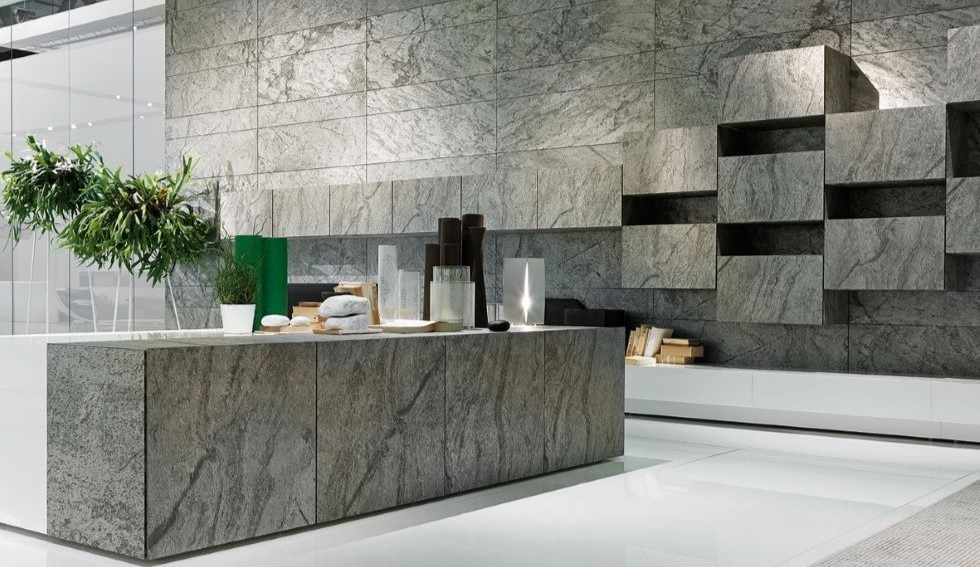 NEW REVOLUTIONARY
NATURAL STONE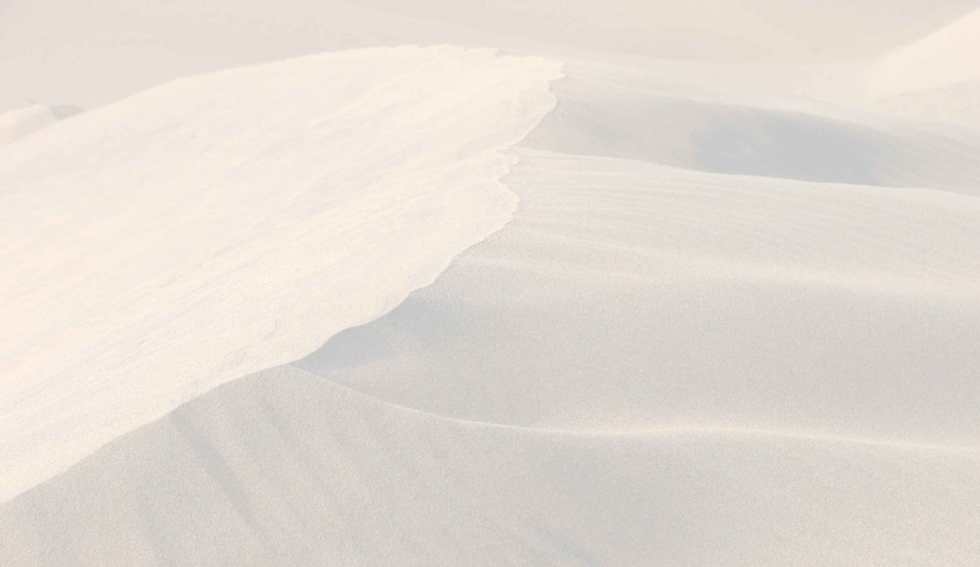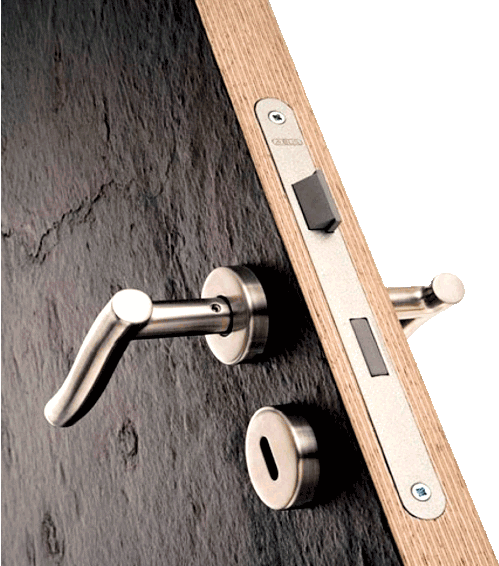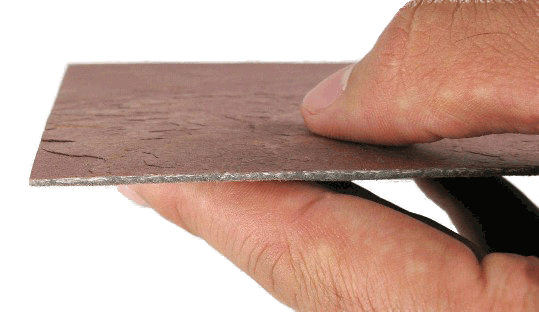 ULTRA THIN
APT FOR ANY SUBSTRATE
COST-EFFECTIVE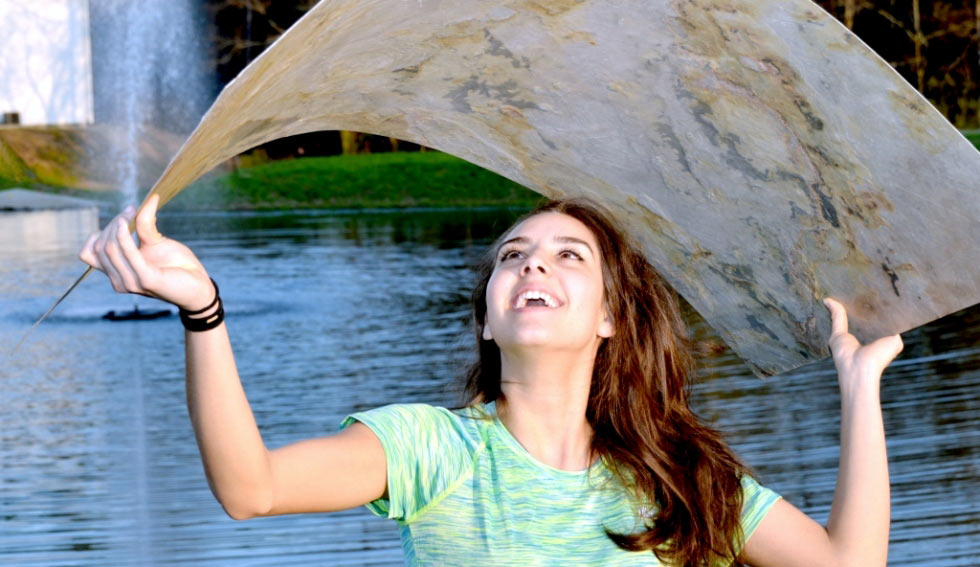 FLEXIBLE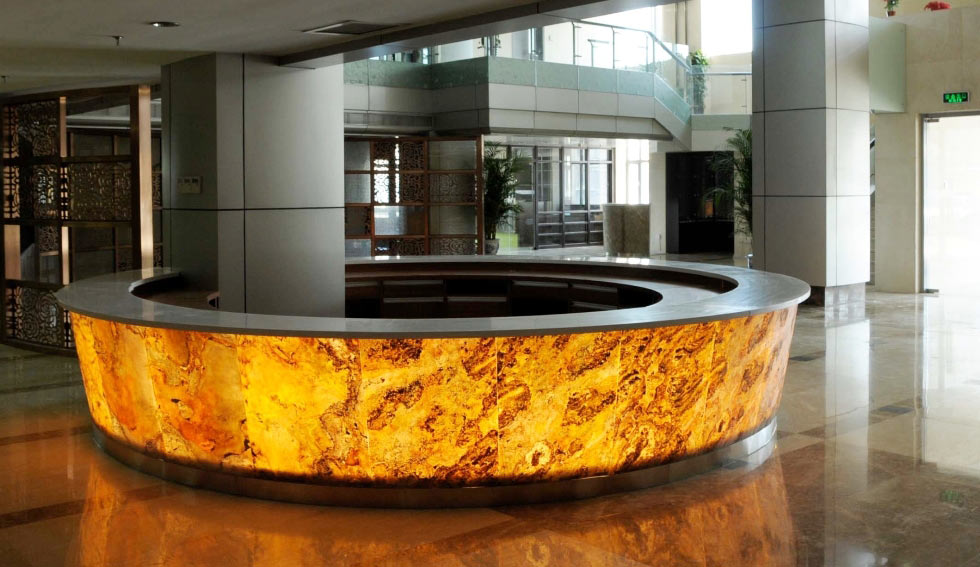 TRANSLUCENT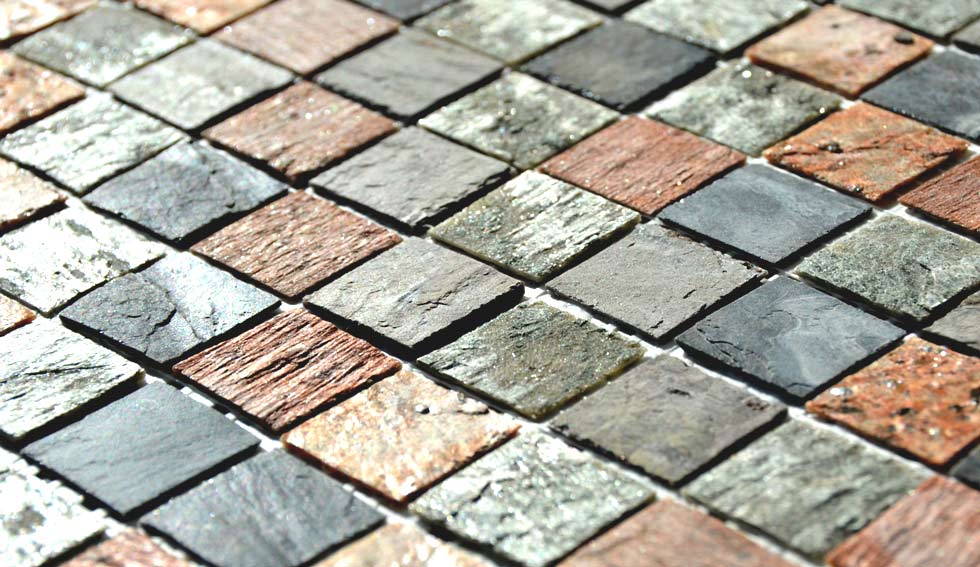 MOSAIC
FLEXX SLATE® Flexible Stone Veneers represent a new, natural, revolutionary cladding and decorating material. It will let your imagination run wild when it comes to nature-like styling or designing your private or public spaces.
Made out of a thin layer of genuine slate or quartzite stone reinforced with a fiberglass and polymer composite substrate, the flexible stone veneers preserve all the beauty and durability of the natural stones. Together, Mother Nature and our cutting-edge technology have given birth to extraordinary qualities: FLEXX SLATE® is strong, flexible, ultra-thin, lightweight, and weather resistant. Without doubt, it is the best solution for remodeling and new construction projects, as it works great for both indoor and outdoor applications, while adapting to any type of substrate and any kind of surface, flat or curved.
That's it – total flexibility! FLEXX SLATE® is easy and fast to install (DIY), it helps you save big money, and it is earth-friendly.
Because they are highly versatile, Flexx Slate Panels open a plethora of possible APPLICATIONS:
Wall cladding
Aircraft & Yachts Interiors
Receptions & Lobbies
Kitchen Backsplashes
Doors & Furniture
Kitchen Cabinets
Kitchen Countertops
Custom showers
Bathroom renovation
(install on top of old tiles!)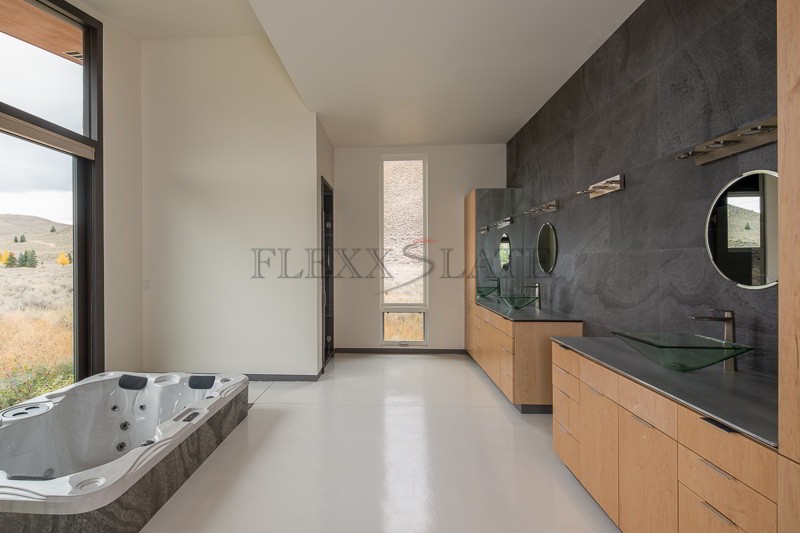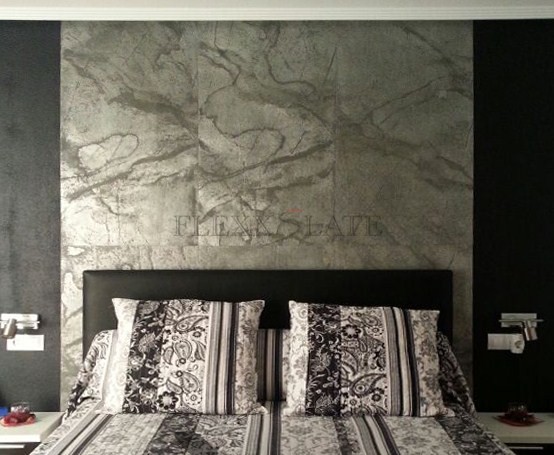 Decorative accents
Exterior walls siding
(no load-bearing for multi-storey buildings!)
Flooring
Back-light designs
Ceiling
Millwork
Fireplaces
Artworks (logos, coat of armors, medallions)
Take a tour of our PHOTO GALLERY to watch a selection of inspiring residential, commercial, exterior projects, and back-light designs. Visit the "INFO" section to learn more about the characteristics and huge advantages of the different types of our flexible stone veneers. Or go straight to the ONLINE STORE to check our affordable pricing and order any of our products or samples.
Don't know how to install our product? Check our INSTALLATION & CARE guidelines and Do It Yourself! It's so easy!
FLEXX SLATE Company, located in the very heart of Arkansas, the "Natural State", comes to offer you America's largest selection of ultra-thin natural stone panels – tens of textures and colors of classic stones, translucent (semitransparent) stones, mosaics, and artistic stone pieces. Compared to other similar products, we are not only offering the greatest diversity, but the best prices and countless options for sizing and customization.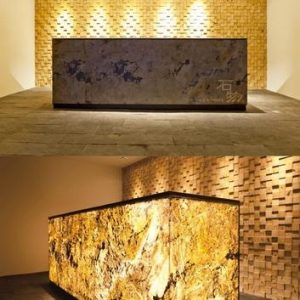 One of the most important things when looking for a product is to rely on professional assistance and technical support. Our expertise in the construction industry dates back in 1997 and it has been forged through achieving numerous state-of-the-art projects both in the United States and in Europe. Above all, with FLEXX SLATE®, you will count on high ethics, dependable technical support, creative solutions, and even useful design suggestions.
Enter and see how "the bending stone" will definitely change the future of the architectural design and make you feel "home". 
Feel natural and a-STONE-ish your guests!